By Corey Charlton 25th July 2018, 2:14 pm
THE Candyman has revealed what life as the planet's most notorious playboy is like in an exclusive interview.
Travers Beynon lives an extravagant party lifestyle on Australia's Gold Coast in his "Candy Shop" mansion with his wife, his girlfriend and string of other women.
Get the best Sun stories with our daily Sun10 newsletter
Your information will be used in accordance with our privacy policy
But the 46-year-old tobacco tycoon has explained to The Sun Online that his wife Taesha actually encouraged his ladies' man lifestyle.
Travers revealed how he and his wife first got together saying: "I would also like to put some blame on my wife, because she used to talk quite openly about a girl that she would like.
"Taesha and I first met at a party in 2009.
"We didn't talk that much that day because I was busy running the party.
"We (later) bumped into each other at a nightclub and it went from there. She started to come around and I told her the Candyman concept and my vision.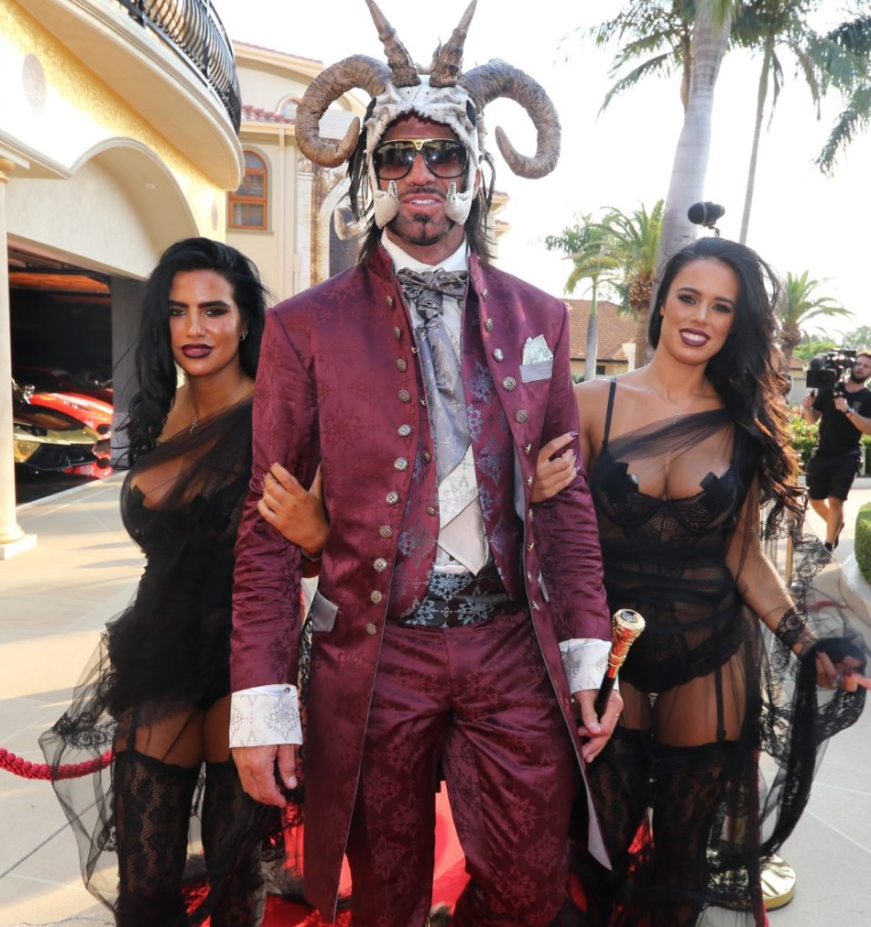 "She is the one that I disclose everything to, she's the one I have the most trust for and she's the mother of our children and the one that's going to be there long term."
For her part Taesha is more than okay with sharing her playboy hubby with his live in girlfriend Nisha.
Taesha said: "I feel like it's really normal now. It kind of just works, everyone gets along really well. I'm into Nisha and she's into me, and she's into Travers."
Travers added: "Nisha articulated it well by saying Taesha respects Nisha as a girlfriend and Nisha respects Taesha as the wife."
He continued revealing that rather than problems arising between his wife and his girlfriend, they usually occurred between the other women he invites back.
Travers says he shares his bed each with "three or four" different women in an average week.
The Instagram star said: "It's not so much between Nisha and Taesha but between the girls that came in groups fighting for my affection, if they're trying to pull me away.
"I'm a good manager and I have to be not just at work but at home, with such a dynamic family and relationships.
"I've been with Taesha, nine, 10 years. They said it wouldn't last because she's so young but she ticked a lot of boxes and she believed in what I was doing. Nisha came on the scene three years ago and people said it's impossible.
"It's a massive family when you start to consider all the different relationships and we all do get on as a family.
Revealing how his unique living situation came to being Travers said it was at least partly his wife's idea.
"I never set out to be the Candyman and I can you my two biggest idols were Gianni Versace and Hugh Hefner but I never wanted to be a fashion designer and I never wanted to be a Playboy with a lot of girls.